What We Do
---
At Steps Ministries, we are dedicated to urban impact through both teaching and living the principles of Jesus. We are a 501 (c) 3, tax exempt, non-profit organization (If you want to look us up our legal name is Christians United for Buffalo, Inc.).
We offer Christ-centered youth mentorship and programs, after-school programs in local community centers, plus support and outreach to adults.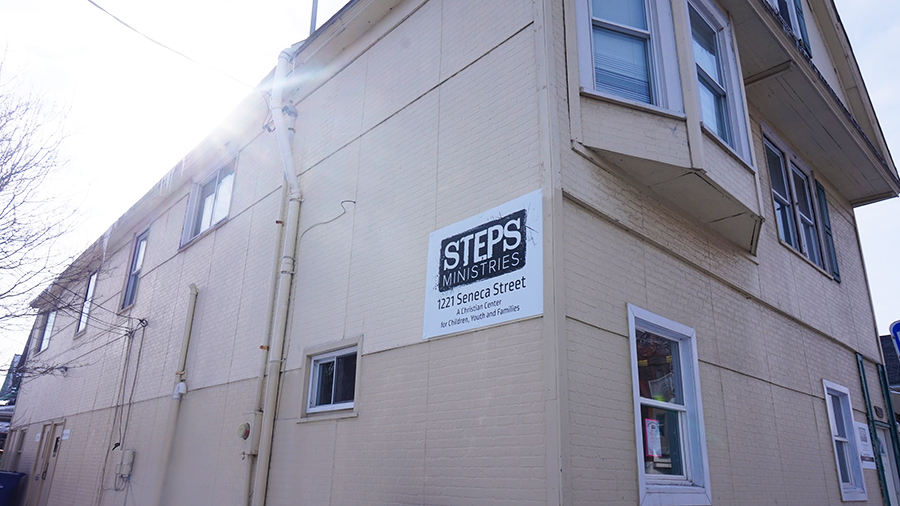 "I've tried to take my life 6 times. I started cutting when I felt unloved. Then I tried kill myself at my school, I tried to hang myself. Steps helped me a lot."
Jenna
Youth Group
"Steps is all about loving people where they're at. They see the greatness in people and call it out so that they can live a life that truly fulfills all that they were destined to."
Hannah
Volunteer
"I started at Steps being this shy girl. Then once I continued to attend, I got to learn about God and meet new friends along the way. Then God became part of my life."
Brittany
Youth Group
"Steps is like a family (and that isn't just because Ruth and Ben are my family). Everyone who walks through the doors of Steps is loved like family. "
Eleni
Volunteer
"I started talking to Ben and he asked if he could pray for me. At the time I was like, 'pray for me, what is that gonna do?' What Ben did for me, what happened, really kinda changed my life."
Sam
Youth Group
We serve all people, but focus on the following areas in Buffalo, NY.
Seneca Babcock
The Valley
The First Ward
LoveJoy
The Lower East Side
"Our vision is to see many lives transformed by the power of God as they hear the gospel spoken and see it lived out."
Ben Tagg, Steps Director
We are located at the corner of Seneca Street and Imson Street in the City of Buffalo. This is just off the 190, near Larkin Square and 3 miles from downtown. Here's a map that shows how to find us!